1. PLACE THE FIRE STUMP IN YOUR FIRE PIT
After placing the Fire Stump in your fire pit, fill the center with kindling(the more the better).
2. STACK YOUR LOGS AROUND THE FIRE STUMP AND LIGHT.
Once you light your kindling on fire the natural updraft will start the logs burning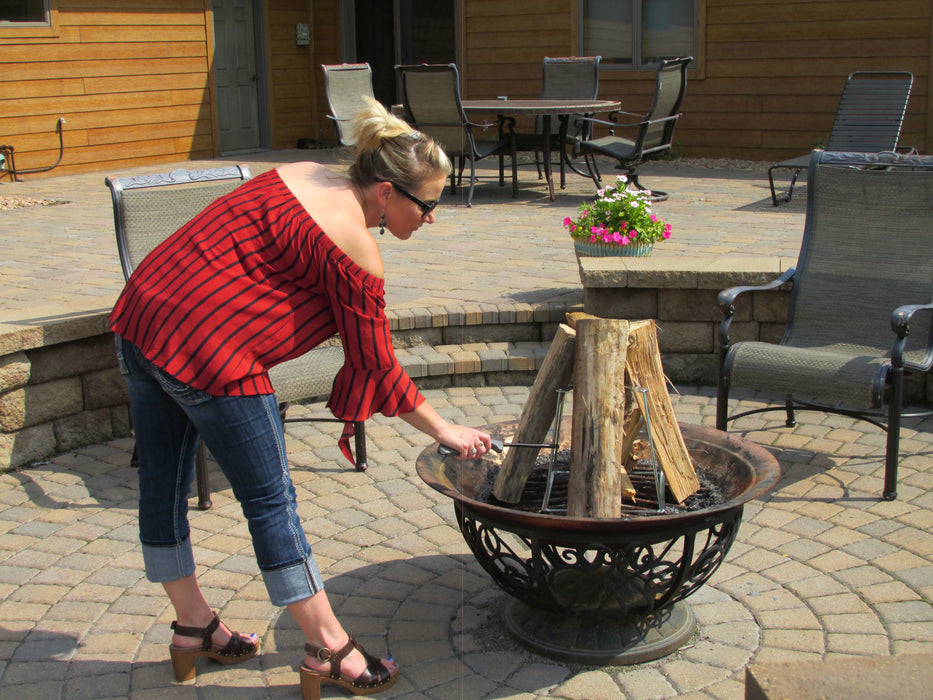 3. Add logs as your fire burns
As your fire burns the embers will fall into the center and you can keep stacking logs around the outside of the Fire Stump keeping the PERFECT fire burning.